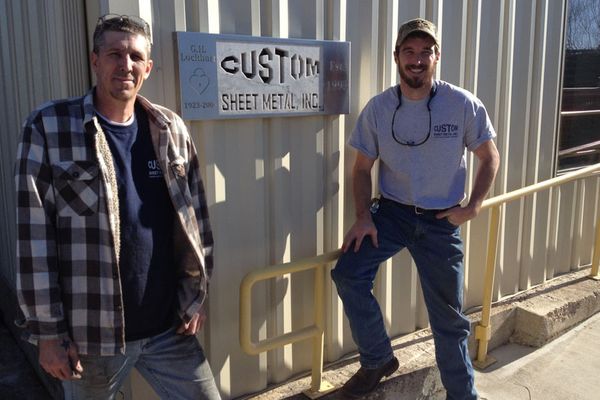 We all start somewhere...
Founded in 1958, G.H. Lockhart Sheet Metal was the premier sheet metal company servicing the HVAC industry in the Austin area. Mr. Lockhart and his crews navigated such jobs as the Federal Building, the downtown Austin Post Office, Fort Hood, and numerous other large sized industrial complexes. With the removal of the union, Mr. Lockhart shifted his focus to custom fabrication to provide all types of customers with all types of solutions.
In 1993, Ron Schwierking, an employee, purchased the company and aptly named it, Custom Sheet Metal Inc. Ron melded the foundations of the previous business with his own aspirations. His hopes of maintaining the integrity of business through top notch craftsmanship and diligence were realized.
In 2010, Custom Sheet Metal Inc moved to its new facility in Pflugerville providing the much needed space for expansion. Custom Sheet Metal's capabilities grew along with its increased operating space due to acquisition of larger and more improved equipment.
A lot has changed from the humble beginnings on North Lamar but as they say "the more things change the more they stay the same."
Our Team